17 Best Residential Localities in Pune to Live with Family in 2022
Pune, commonly known as the "Queen of the Deccan," is a well-developed and important Indian metropolis. It is well-known for its nice weather, educational establishments, international corporations, industries, and a plethora of adjacent tourist sites. 
These characteristics have made Pune a desirable place to reside. Let's look at some of the poshest and most expensive localities in Pune.
Top 7 Pune's Poshest And Most Expensive Localities
Here are top 7 Pune City's poshest and most expensive residential areas:
1. Boatclub Road
Boat Club Road is Pune's most exclusive residential area. Boat Club Road, named after the Boat Club, is Pune's most affluent residential neighbourhood. Because of the famed Connaught Boat Club (RBC) that is located in this region, the neighbourhood is known as Boat Club Road. The neighbourhood is also noted for its outstanding residential constructions, which range in size from 2 to 4 bedrooms. The average cost of residential units in the region is Rs 15,000 per sq. ft., according to the most recent survey. And the rental costs are fairly exorbitant here, with 3BHK flats costing up to Rs 50,000 per month depending on the amenities provided.
2. Model Colony
Model Colony is a wealthy neighbourhood in Pune, Maharashtra, adjacent to the railway station and a number of educational institutions. Model Town is regarded one of the greatest residential locations in Pune since it is accessible to all of the necessary facilities such as schools, colleges, marketplaces, and hospitals. The region offers excellent transportation links to the rest of the city, making it a popular choice among property purchasers. The region is the ideal residential location for families to settle down in Pune, with plenty of eating places, restaurants, shopping malls, theatres, and a market place nearby.
3. SB Road
It is another upscale neighbourhood in Pune that is ideal for residential life. According to legend, a restricted supply paired with well-developed infrastructure and great services makes a neighbourhood like Senapati Bapat Road in Pune the preferred option among high-income or upper-class people. According to the most recent data, capital values in this area are roughly Rs 13,000 per sq. ft. The most unique aspect of this location is that it mostly offers large 3-5BHK premium apartment homes.
4. Erandwane
All of the aforementioned locations are well-established, but Erandwane has had tremendous growth in the last 3-5 years. The region is currently considered one of Pune's nicest and most costly residential neighbourhoods as a result of the reconstruction operations.
5. Koregaon Park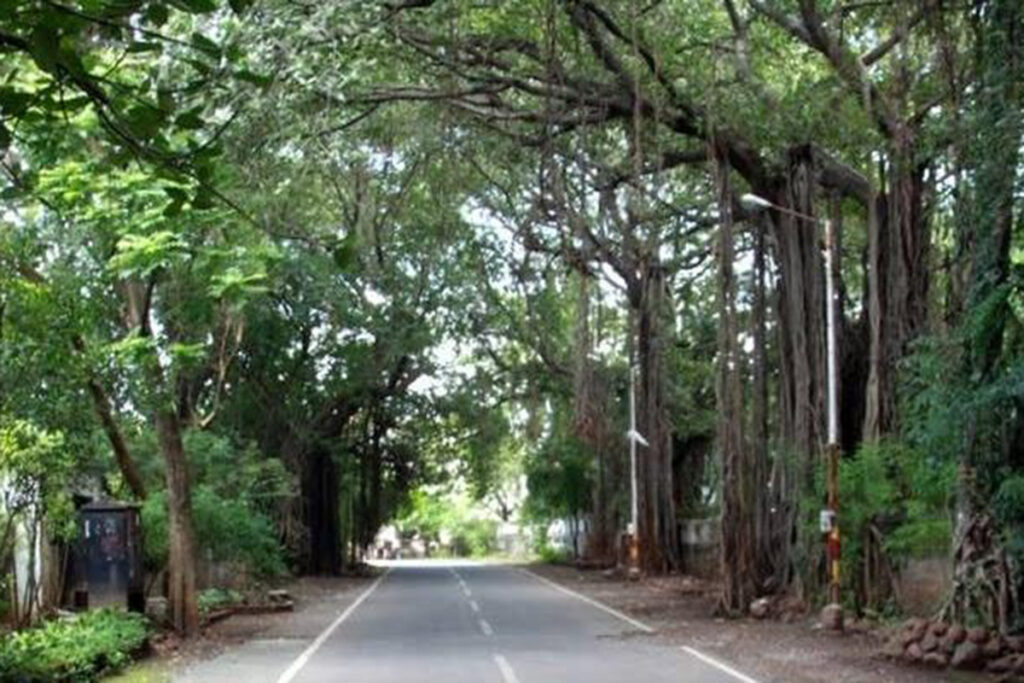 Koregaon Park is one of Pune's nicest and most costly residential locations, located about 6 kilometres from the Pune Airport. It is one of Pune's key CBD regions, with state-of-the-art infrastructure. Depending on the type of residential unit, capital prices range from Rs 13,000 to 16,000 per sq. ft. The number of flats for sale in Koregaon Park, Pune, is growing by the day.
6. Kothrud
Many IT companies and colleges can be found in Kothrud, which is located in Pune's western suburbs. Working professionals and students alike are usually on the lookout for the greatest rental deals in town. The social and municipal infrastructure in the area is well-developed. It is regarded not only as one of the nicest residential areas, but also as one of the most beautiful. regions for property buyers or renters, although they are among Pune's most cheap neighbourhoods, especially for rental housing properties.
7. Sopanbaug
Sopan Baug, in Pune's northwestern district, is one of the city's most affluent neighbourhoods. It is a well-established residential neighbourhood with good infrastructure and connections. The green, clean, and open spaces are the nicest element of this neighbourhood that draws people in. Here you will get a lot of options available range from Rs 2 to 5 crore.
Top 10 Affordable Residential Localities in Pune
Here are top 10 affordable residential areas in Pune city:  
1. Hadapsar
Hadapsar, in Pune's east, is one of the city's best and most developed neighbourhoods, making it ideal for raising a family. This area is close to two special economic zones: the Fursungi IT Park and Magarpatta City, which are the area's main attractions. It is connected to major cities like as Nagpur and Mumbai by National Highways 9 and 27. Hadapsar is about 4.5 kilometres from the train station and 15 kilometres from the airport.
2. Wakad
Wakad is a Pune suburb located towards the northwest. There are numerous educational institutions and housing communities in this area. Whether you want to buy a home or rent an apartment, the area stands out as one of Pune's most opulent real estate marketplaces.
3. Pimple Saudagar
Pimple Saudagar is one of the most lively areas in Pune, as well as one of the most well-known or well-known areas in Pimple Saudagar. The neighbourhood has a pleasant environment, with adequate market amenities, neighbouring schools, hospitals, and better access to Aundh and Nashik Phata. Shivaji Nagar, IT Park, and the Mumbai Bypass are all easily accessible. If you want to make money, you can buy a house and rent it out because rents in this area are rather high.
4. Viman Nagar
Pimple Saudagar is one of Pune's most vibrant neighbourhoods, as well as one of Pimple Saudagar's most well-known or well-known locations. With enough market amenities, nearby schools, hospitals, and improved access to Aundh and Nashik Phata, the neighbourhood is a lovely place to live. The Mumbai Bypass, Shivaji Nagar, and IT Park are all conveniently accessible. If you want to make money, purchase a property and rent it out because the rentals in this neighbourhood are rather expensive.
5. Hinjewadi
Hinjewadi is another of Pune's greatest and most cheap neighbourhoods, providing all of the amenities for inhabitants. This is Pune's high-demand IT hub, attracting ITES specialists from all across the country. Many IT businesses are located in this area, which is near to Rajiv Gandhi Infotech Park
6. Magarapatta
Magarpatta city is the greatest place to live in Pune, and there is a business zone in Magarpatta that is adjacent to residential regions. Top-tier IT parks are home to a slew of IT behemoths as well as a slew of enterprises and businesses.
7. Baner
Baner Road is near to the Hinjewadi IT Hub, the city of Pune's core regions, and even Mumbai, which is only three hours away. Its close proximity to Pune's most popular neighbourhoods and easy access to the highway make it a very desired location for IT professionals as well as those working in the surrounding districts.
8. Kalyani Nagar
Kalyani Nagar is one of the most well-known and well-established business and residential real estate sites on Pune's Eastern Corridor. Between Koregaon Park and Viman Nagar, it is located.
9. Wagholi
Wagholi is a highly famous and bustling residential neighbourhood in Pune. This area's real estate is in good shape. Demand is strong. Wagholi is bordered by universities and colleges, making it an ideal location for young people. This is one of the key reasons why the average rent in Wagholi ranges from INR 5,000 to Rs. 12,000. Not just for renters, but also for first-time house owners with a limited budget.
10. Wadgaon Sheri
Wagaon Sheri, also known as Vadagaon Sehri, is a suburb in Pune, Maharashtra, located near the Mundwa-Nagar Bypass. This area is renowned as Pune's commercial and residential centre. It is presently one of Pune's most affluent neighbourhoods, with sky-high real estate prices. Wadgaon Sheri is 6.5 kilometres from Pune Junction, while Pune International Airport is around 5 kilometres distant
Related FAQs
Here are some frequently asked questions about residing in Pune.
Q1. Which area in Pune has highest rent?
Hinjewadi, baner and kothrud are the areas with highest rents in Pune.
Q2. Which is the best area in Pune?
As mentioned above, depending on your budget, Baner, Boatclub road, SB road, Kothrud are some of the best areas in Pune.
Q3. Which area is best to buy property in Pune?
Hinjewadi, Magarpatta, Aundh, Baner, Boatclub Road, Wadgaon Sheri, Wagholi, Kalyani Nagar are some of the best areas to buy property. 
Get the Expert Help To Find Your Dream Home
Above mentioned areas are worth considering if you are looking for a new home in Pune or relocating to Pune from another Indian city. We are all hoping to find a dream home, but we might often need help with finding a decent property. So, let the experts help you. Find the perfect place to live with your family consult with top real estate consultant in Pune.